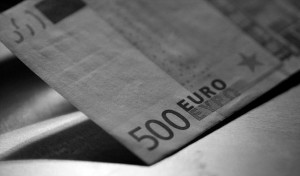 Opening a bank account is one of the first steps you will need to take if you move to France for work, studies, or if you decide to retire in l'Hexagone. Which documents are necessary to go through with this formality and how to choose a bank suited to your needs  ?
Many administrative procedures in France involve red tape and delays. Some of them will try your patience. But when it comes to opening a bank account, be reassured : things are rather straightforward. At least if you meet some eligibility requirements.
Opening a bank account in France :  main requirements
To cover the needs of your daily payments and transactions (shopping) and for any money transfer in France or worldwide, you will have to open a « current bank account ».
Most banks will ask the following documents  :
A valid proof of identity (passport, with a visa for Non-EU citizens)
Proof of residence (address) in France  :  a lease contract/rent payment receipt and/or a recent (less than 3 months old) electricity, water or telephone bill are admitted as proofs of residence.
 A residence permit or a long-stay visa
A deposit to start your account
Additional documents,  such as a recent written proof of income can be required : this is the case if you choose to domicile your revenues in France.
Please note that you will have to open a savings account if you wish to keep your money working, as a current bank account doesn't yield any interest.
Choosing a bank in France
You will need to go to the local branch (« agence bancaire ») of a bank (see a list of banks further down) in order to get your current account running .
Prior to this, you will have to schedule an appointment with a bank advisor. Bank staffs are not always english fluent. However, most banks provide documentation in English with a summary of their services and fees.
When it comes to choosing a bank, bear in mind the following things to ask your bank advisor about :
Current account management fees, as they vary -sometimes in significant proportion- from one bank to another
Fees incurred by money transfers to and from an international bank account
Currency conversion rates applied to money transfers, as some banks tend to levy considerable charges on this kind of operation.
Debit/card issue and management fees : most banks will offer free-of-charge use in the first year but will charge you high fees as of the second year of use.
Overdraft limit you are allowed, and the subsequent fees incurred if you exceed this limit : some banks tend to overcharge « agios ».
Online features and services offered by the bank and subsequent management fees. Inquire precisely about the quality of service to expect from bank advisors on line (response time).
Get a credit card and a bank identification number
Needless to say : a credit/debit card will be issued upon opening a current account. It usually takes between 7 and 14 days for the payment card to be processed and sent to your bank's local branch, or at your address of residence.
You can also ask for a cheque book as another means of payment (which may include additional fees).
As importantly, you'll be given a bank account identification number called ' »relevé d'identité bancaire » (RIB), which will allow you to transfer money as soon as  you step out of the bank. The RIB includes an International Bank Account Number (IBAN) for all international money transfers.
The RIB is very useful if you want to set up pre-authorized automatic transfers for payments due every month : such as the payment of your internet service provider and mobile operator bills.
Your employer will also need a  RIB to transfer your wage on your bank account.
French banks with local branches
La Poste
BNP Paribas
Société Générale
Caisse d'Epargne
Crédit Agricole
Crédit Mutuel
Some international banks, such as HSBC, operate in France and therefore have local branches.
Further information can be found on The Official Website of France
Crédit photo : r matze_ott. Licence : CC BY 2.0